Is it just me or did my birthday begin a week ago? I'm sure ya'll are as sick of hearing about it as my housemates. We can quit celebrating, today is finally the day! But, I am certainly not feelin' 22 quite yet. If you haven't heard yet, we are offering

$700 in prizes

to seven lucky ladies!
In keeping with tradition, I have added to my 21 life lessons to share with you the wisdom I've gained from

from my first 22 years of life.
1. If it scares you to death, it's probably worth pursuing. Vulnerability is a necessary evil.
2. To feel rich, count all the things you have in life that money can't buy.
3. Don't invest your time and energy in matters which you have

no control

over. Save your passion for the good things in life. Worrying is literally betting against yourself.
4. If you aren't pissing anyone off, you probably aren't doing anything innovative.
5. Hangry is a real emotion. I experience it for myself on a daily basis.
6. You haven't truly lived until you've done

something

for someone who could never repay you. Give regularly without expecting anything in return.
7. Be tough minded, yet tenderhearted. Quit with the stubbornness and proving yourself. Compromise is not a sign of defeat. It means you care more about your relationship than about being right.
8. If it matters to you you'll find a way. Otherwise, you'll find an excuse.
9. There is

power in forgiveness

.
10. You'll always miss 100% of the shots you don't take.
11. Have no fear of
perfection
. You'll
never reach it
. Never let success get to your head, or failure to your heart.
12.

Criticism

is good for the soul.
13.

Travel

while you are still young and able. Let your desire for adventure overpower your need for stability.
14. All you need is less. Resist the urge to

share your entire stream of consciousness

to the world. Leave something to be desired.
15. Follow your heart, but take your brain with you.
16. Embrace change. Growth is a beautiful, yet bittersweet process. Scheduling your entire life simply can't (and shouldn't) happen.
17. Don't

spread yourself thin

. Admitting you need help does not make you weak. We can't go it all alone.
18. Confidence is the

sexiest thing

a girl can wear.
19. The world is not against you. You are against the world.
20. Absence truly does make the heart grow fonder. Cherish every moment. Time is the most valuable currency.
21. Wherever you are, be all there.
22. Your

happiness

is fully in

your hands

. Never give away this power by allowing others actions dictate how you feel. Be kind to yourself. You have to live with you for at least 60 more years.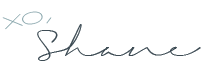 Tweet