REAL coconut water. Far better than the grocery store version. Perfect refreshment for the 95 degree days. Watched them pick it from the palm, machete the top off, and stick a straw in it.
 Catch of the day, compliments of Chef Prather.
 Beach bummin' hard.
 We had a personal pool with our hut. Sadly didn't get much use because the water was ice cold.
Oh, hey cute boyfriend. In true David Hasselhoff style.
Howler monkeys: our daily 5 am alarm clock. They sounded like huge apes with their low, loud bellows.
I'm a giraffe, it's fine.
We took an hour long boat trip over to a neighboring island, San Juan del Sur. Took the scenic route.
Catholic church.
Around town.
Chocolate making time! Obviously my favorite part of the entire trip.
She gave us chocolate hand massages. E & I should have opted for the full body version 😉
Me loving on all the wildlife, per usual.
I was sad to let this baby sea turtle loose.
E finally got the homemade Nicaraguan meal he'd been talking about all trip. So good for just $3!
Posing with a squirrel carcass, it's casual.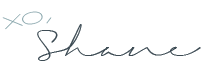 Tweet