As my month of

relaxation

drew to a close, I began to ponder my motivation behind beginning on this journey in the first place. Was it simply an attempt to extend my perfectionist tendencies to all areas of life? To have a set goal that I can see materialize before my eyes? Is it not ironic that I want to change myself, yet also accept myself? Let go of anxiety about the future all while keeping my energy and ambition? Perhaps so, but then again, what is so wrong with that if it works for me?
I kept a daily Happiness Journal, and here is a quick rundown of April:
Day 1: Found a website with free yoga videos to test the waters and did a 50 minute exercise.
Day 2: I came to the realization that I needed music in the background or I got too bored.
Day 3: Yoga alone was to slow paced for me, so I found a Yoga + Pilates fusion
Day 4: I was feeling hungover after a night of drinking but forced myself to do what I had committed to. Exercising ended up making my hangover disappear, who'da thunk?!
Day 5: My legs felt sore while walking thanks to the addition of pilates to the mix.
Day 7: I began to get bored in my room and missed my daily morning yoga in Nicaragua with a beautiful ocean view. Ohio isn't quite the same.
Day 8: I substituted yoga for tennis with my man. It was a Sunday, so I felt justified.
Day 9: Perused Pinterest for a better fitness routine. DoYogaWithMe wasn't cutting it. I discovered Grookker, which offers not only yoga, but any type of fitness your little heart desires. Still free!
Day 10: Intense rock climbing class, so took the day off of yoga.
Day 11: 90's Zumba with college pals
Day 13: Boyfriend in town on a beautiful day, tennis match it is!
Day 14: HerCampus Yoga in our student center
Day 15: Feeling sore. Kept my motivation alive by imagining an entire room of people watching.
Day 17: Intense rock climbing class, so took the day off of yoga.
Day 18: My period left me feeling icky, but I pressed on.
Day 19: Watched myself exercise in the mirror to hold myself accountable when I wanted to give up.
Day 20: Around the world yoga with college pals
Day 22: Intense rock climbing class, so took the day off of yoga.
Day 23: Intense ab and core workout. It burns so good!
Day 25: Rock climbing field trip
Day 26: Yoga + Pilates fusion, advanced level finally!
Day 27: Found out they have morning yoga in Sydney Opera House overlooking the harbor!
Day 28: Joined Tone it Up: Bikini Series thanks to prodding from Chelsea! We created a Facebook group to hold each other accountable and share our successes.
Day 30: Goal complete! Yoga and easy exercise is something I intend to continue throughout my life!
I could do with a few less excuses, but considering I never set foot in my college rec center until this semester, I would consider this great progress. Yoga also taught me some lessons I will carry with me:
Breathe. Honor your body. Be present and content in the moment. You can keep going long after you think you can't. Don't create unnecessary tension. Let go of that which no longer serves you and is only holding you back.
This is where May's Happiness goal ties in. This month I am giving up. Yes, you heard right.
Giving up on assigning blame to others.
Giving up on my self-destructive behaviors.
Giving up on my limiting beliefs.
Giving up on my need for control and to always be right.
Giving up on my resistance to change.
Giving up on harping on the past. It can't be changed. The future is fully in my hands.
First and foremost, I must forgive myself. I am done seeking external validation to consider myself worthy.
I am choosing today to take back my power from those who have hurt me in the past. My

father

, who was not only absent, but a

negative force

in my life. My

brother

, who has single-handedly

torn my family down

. My first love, who let a good thing go. My subsequent boyfriends in college who either screwed me over or stopped talking to me without notice. I have been let down by several men in my life.
I truly believe: God doesn't give you the people you want, he gives you the people you need. to help you, to hurt you, to leave you, to love you and to make you the person you were meant to be.
I may feel justified in despising those who have let me down but am slowly realizing that anger and resentment do nothing but waste energy that could be put toward more important things in life. These ugly emotions tear at every relationship I enter into. They eat away at my soul.
Humans are struck by "negativity bias" where our reactions to bad events are faster and stronger than to the good. When my anxious mind is left unoccupied, you better believe it wanders to these unpleasant encounters. At this point, I enter relationships expecting to be given up on. Let's be honest, I'm a handful. I build walls, afraid to be left vulnerable to yet another disappointment. I'm afraid to trust, to allow myself to be fully committed. It's almost as if I feel undeserving of happiness.
There is power in forgiveness.
How can you move on if you're still living in the past? How can you love someone yet hate them for what they've done?
The defining times in life are those that test your character, push you to the end of you rope. Those moments that will either make or break us, build us up or tear us down. The choice is yours. Stop dwelling on the past and live in the here and now.
I can be changed by what happens to me, but I refuse to be reduced by it.

You don't need the cooperation of those who have wronged you. Heck, they don't even have to be sorry or admit the error of their ways. Forgiveness doesn't excuse their behavior. Forgiveness prevents their behavior from destroying your heart. It's time to rise above these cruel emotions. This is for you, Shane.

Don't lie hostage to your past circumstances. Rise above them. For pain is inevitable, suffering is optional.
Forgiving means letting go. Releasing negative people form your life. By forgiving I am releasing me, not you. You must live with yourself everyday. You must endure the darkness in your heart. But I do not, and will not any longer. Forgiveness is such a freeing feeling.
May's Happiness Goal is not as easily measurable as April's to Relax, but I am content with that. I am done with the restless nights, tossing and turning. Waking up at 5 am, mind racing, never to fall back asleep. I am done letting these bad memories control my life. I'm ready. Bring it on, May!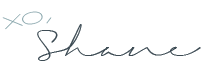 Tweet