I

am a member of the Collective Bias® Social Fabric® Community. This shop has been compensated as part of a social shopper amplification for Collective Bias and its advertiser.
This post is not a healthcare professional's opinion.
All opinions are my own. #NaturalProbiotic #CollectiveBias
Summer is fast approaching and we are once again feeling motivated to eat healthy, exercise, and get that digestive system in balance. Lifestyle changes are not easy, especially when tackling many poor habits at once. It
takes more than willpower to rewire behaviors which have become our daily norm.
Did you know, it takes 66 days to change a habit? The difficult part is committing to follow through. To ensure success, follow these simple steps:
1. Be realistic
Start small and don't try to conquer the world all at once. Make simple changes that you will be able to stick to for the rest of your life. Define weekly goals before setting a plan for the entire year. Devote your time and energy to one change at a time so as to not spread yourself thin.
2. Be specific
Define your goals, write them down, and post them where they will be brought to the forefront of your mind. Schedule a set time each day to reflect on your progress and revise your goals if necessary.
3. Be ready
If you are not fully invested and equipped with the ability to change, you will fail hard and fast.
4. Be accountable
Make your efforts and progress public (hint: blog it!) Team up with a buddy who will cheer you on. It's far easier to lie to ourselves than others.
5. Be positive
Think of these changes as opportunities to start fresh, rather than as obligations. When you shed these resolutions in a positive light, your morale and motivation are more likely to keep up with you.
1. Begin a daily yoga regimen
My Happiness Project

goal for April

was simply to Relax. Easier said than done for this anxious soul. No matter how exhausted I am, I set my alarm for 9 am every morning for an hour of yoga to begin my day. It's been three weeks and I already feel more energized and less irritable through out the day.
2. Stay hydrated
This one is a biggy for me because I suffer from always-thirsty-syndrome. Instead of reaching for sugary soda or juice, I opt for water to quench my thirst.
Eight glasses a day is recommended, but I can polish off an entire Brita pitcher right upon waking up.
Invest in a quality
water bottle
that will keep cold for 24 hours. Consider it an investment in your health, it will pay off.
Studies show that drinking a

glass of water prior to dinner

can aid in your weight loss efforts. You will eat fewer calories because you are not confusing hunger with thirst. Try out this
"detox water" to not only hydrate, but also flush harmful toxins from your body.
8 cucumber slices
1 orange, cut into slices
1 lemon, cut into slices
A few sprigs of mint
Place in the bottom of a large pitcher and fill with water. Serve over ice.
3. Add natural probiotics to your daily routine
When my digestive system is in balance, I feel better and can do so much more. I began taking Insync Probiotics each morning and have noticed a difference in just two weeks.
Probiotics
regulate the amount of healthy bacteria in your body.
These can come from natural sources such as fermented food such as yogurts or in daily supplements which make the job a whole lot easier.
I need the additional boost to my immune system, as I can not afford to get sick at the point in the game. Pick up Insync at your local Walmart and keep up with them on
facebook
and
twitter
.
4. Get your 8 hours in
In my boyfriend's opinion: life is too short for sleep and there are so many more exciting things we could be doing with this time. Wrong! It is crucial to get adequate sleep each night. And it's not just about the number of hours in bed, it's about the quality of them. Deep sleep repairs the body and builds energy for the day ahead, while REM sleep renews the mind. Make sleep a priority to improve the quality of your waking life through mental sharpness, productivity, physical vitality, and ability to handle stress.
A well-balanced daily routine.
does a body good for a lifetime.
Three cheers for a happier, healthier you!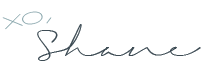 Tweet