Hey folks! I'm on leave in the rain forests of Nicaragua until 3/28. A few of my favorites have agreed to take over for the week. Go show them some love!
Insert Chloe, mastermind behind Wanderlust in the Midwest. She's a senior at Michigan U (my dream school) and interned in DC for a summer just like yours truly. We are a match made in bloggy heaven. Take it away Chloe!
Every year, I make sure I travel. In past years, I've been to Philadelphia, Dallas, Boston, and even Marrakech, and this year I'm going to Austin and New York. Of course, airfare is ridiculously expensive, and my university-student budget doesn't have much room for such a luxury.
But if you spend enough time on the Internet, you can travel for almost nothing. With the help of Swagbucks, e-Miles, e-Rewards, and airline dining and shopping rewards programs, I pay less than $100 out of pocket for domestic round-trip airfare. Lucky for you, I'm going to teach you how it's done!
First of all, make sure that you have frequent-flyer accounts with your preferred airline(s). That's how you'll accumulate miles when you book travel and earn miles elsewhere. Now onto the earning!
I'm going to start by telling you about Swagbucks, where you'll earn the most the fastest. Swagbucks is an online platform where you earn points, called "Swag Bucks," for doing simple activities like watching ad videos, taking opinion surveys, and even just searching the web. There's also the Shop and Earn feature, where you can earn points for everyday shopping. (For example, when I bought a $5 Groupon, I earned 20 Swag Bucks–four per $1 spent.) If you install the Swagbucks Toolbar, you'll receive an alert whenever you're on a Shop and Earn site (e.g., Nordstrom or Groupon) that allows you to turn on the program (and thus receive SB). Here's an example:
Each Swag Buck equals a penny, and when you've saved up enough, you can redeem them in the the Rewards Store. The Rewards Store features gift cards ranging from Zappos to Restaurants.com to Southwest Airlines, and you can even exchange your points for PayPal credit! So, in order to obtain a $100 gift card, you need 10,000 Swag Bucks. There are tons of opportunities to earn Swag Bucks on the site, and if you're diligent, you can earn 1,000-2,000 per week–that's $100 every 5-10 weeks! I always opt for the Southwest Airlines gift cards, but Swagbucks recently added American Airlines gift cards, as well. If you prefer a different airline, redeem your Swag Bucks for PayPal credit to use toward your flights!
Another quick Swagbucks tip: make sure to do the daily poll and NOSO each day, as they're "free" Swag Bucks. And check the sidebar to see what the daily goal is. If you reach that day's goal, you earn 10% of the goal. So, as you can see, today's goal is 30 SB. If I earn at least 30, I get a bonus 3 SB.
My Swagbucks homepage.
In addition to Swagbucks, most airline companies have opportunities to earn miles through e-Miles and e-Rewards. With e-Miles, you can earn 5-10 miles for each ad opportunity you click; with e-Rewards, you take surveys in exchange for dollar amounts. Once you reach 500 miles (on e-Miles) or $25 (on e-Rewards), you can redeem your points for 500 miles toward that airline's account! I'll be honest, it takes a long time to accumulate miles on these programs, but some is better than none, am I right? Plus, if you pay for airfare using Swagbucks gift cards, you'll earn miles from those airfare purchases, which these additional miles will supplement. Each airline varies, but most programs charge 12,500 miles for a one-way domestic trip.
Choose your airline below to see how you can start earning through e-Miles and/or e-Rewards.*
American Airlines
Southwest Airlines
Spirit Airlines
United Airlines
U.S. Airways
*Note: Delta Airlines does not participate in either of these programs.
My e-Miles homepage.
Like Swagbucks Shop and Earn, most airlines have their own retail programs where you can earn miles for online purchases. Take a look at the retailers with which your preferred airline(s) has partnered, and whenever you want to make a purchase, click through to the shopping site from the airline's frequent-flyer site.
Similarly, sign up for a dining account with your preferred airline(s), and register a credit or debit card with that account. You'll never be charged (you only give the card number, not the security code or expiration date)–it's only so your dining purchases on that card can be recognized.* See which restaurants are partnered with your preferred airline(s), and earn 1-5 miles per dollar spent!
Choose your airline below to see how you can start earning through retail and dining.
*Note: for any given credit or debit card, you can only register it with one airline. For example, you cannot register the same Visa for both Delta and American Airlines. However, you could register your Visa for one, and another credit card for the other.
U.S. Airways retail site.
Also, if you ever fly on someone else's dime (e.g., a business trip), hold onto your ticket so you can redeem your airline miles! Same goes for if you're flying on an international line that's partnered with a U.S. airline. For example, I flew on Iberia to Israel. Because Iberia is in the same airline alliance as American Airlines, I was able to redeem my ticket for miles!
One last note: you can earn miles very quickly if you get an airline credit card, but they do come with an annual fee. I've never had a credit card, so all of the miles that I've earned are completely from the above listed ways.
So there you have it, how to travel affordably! Oh, and guess how much I paid out of pocket for round-trip airfare between Detroit and Austin? A grand total of $45.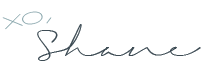 Tweet