I did a good thing for me last week. I took a vacation from me.
Rather than spend my last Spring Break of college the traditional way in some wild PCB or Cancun cluster-fu*k full of boozy wet t-shirt contests (no thank you)… I ventured off to Aqua Wellness Resort, located smack dab in the middle of the rain forests of Nicaragua. And let me tell you, although I spent three-fold what I would have otherwise, it was worth every single penny. It was an investment in me. A once in a lifetime experience I would not trade for the world.
this is me, happy.
The author began her Happiness Project on the new year, but hey, when have I ever played by the rules? I leave for Australia on August 1st. Each month leading up to this day will be dedicated to a separate word I wish to focus on to elevate my happiness.
1. April: Relax
If you're like me, a moment like this is hard to pinpoint. Each day at the resort began with a restorative yoga class on a platform overlooking the expansive ocean. The sounds of waves crashing, birds chirping, the sun rising, put me right at ease.
I'm giving myself permission to just breathe. When I get frustrated with poor service, to take a second to recollect myself before throwing a fit. To quit snapping at my boyfriend for doing absolutely nothing wrong. On vacation, a couple pointed out how sassy I could be, and I'm realizing it may be hurting more people's feelings than I'm realizing.
How fitting is it that April is National Stress Awareness month to begin this goal? I am very easily stressed out, thanks to my struggle with anxiety. This project will put many paradoxes against each other: the desire to change, yet also accept myself. To let go of anxiety for the future, yet keep my energy and ambition. I hope that this project is not an attempt to extend my driven, perfectionsist ways to ever aspect of my life. It will be good for me.
I have now discovered yet another benefit of blogging: holding yourself accountable. It's been proven that making your goals and resolutions public lead to a higher level of success. With all eyes on me, I know I hate to let others down, so I am sure to stick to my project. I commit to give you mid and end of the month check-ins to keep myself on track.
What is happiness to you? Care to join me on this journey?
As I was soaking up the rays on our secluded beach (pictures to come), I opened a book that's been sitting on my Kindle, unread for over a year:

The Happiness Project

. As I perused this book, I highlighted and took notes as I came to a startling revelation: I am not the happiest version of myself.
It's not that I am unhappy or depressed by any means. At times I just feel that I am sleepwalking through life, just getting by from one day to the next in a state of malaise (a feeling of discomfort or uneasiness whose exact cause is difficult to identify) I fear that I am wasting my life this way. I want to live with intention, with purpose.
2. May: Forgive
3. June: Energize
4. July: Passion
Breathe. Be still. Lighten up.
When's the last time you've been still?
Like, really still.
setting your cell phone to silent and putting it away,
taking the headphones out of your ears,
putting the car in park and turning the stereo off,
When is the last time you went to a nearby park?
Just sprawled in the grass and watch the clouds?
Now that I'm home, I vow to continue on and start a daily yoga regimen. I bought the cutest

yoga mat

from Target last year, it's time to put to use! I'm setting an alarm for 9am every morning. This is big for me, considering my earliest class starts at 2:30. I'm going to try different forms of yoga, each for an hour a day.
I enjoy being busy. I really do. It's hard for me to sit still for two hours through a movie. Being productive definitely pays off and is a good quality to possess, but eventually you burn yourself down to the wick. It's vital to take time to recharge and rejuvenate our souls. Cleanse our mind and thoughts. Absorb life, and appreciate the little things. Appreciate the present moment, the here and now.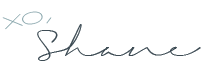 Tweet