Today, Whispering Sweet Nothings is three years old.
And I consider it a blessing. Why, you ask?
Beyond just a hobby or a source of income, blogging has become a true passion.
It all started as part of a very basic 30 day challenge. No one was reading my blog, no one cared, I just used it as a virtual journal of sorts. Fast forward to my senior year in college and I'm not only accepting sponsors, I've grown this little baby to be something I'm quite proud of.
The community is what keeps me going. I've met so many extraordinary women that I know I would be fast friends with in real life. I see Kim as a mother figure, Rachael as a best friend and confidant. Making these connections become reality has become even easier with Coast to Coast where bloggers can find others around their area to meet for Blates and other events.
I continue to blog despite the judgement from IRL (in real life) friends and family. Ew, blogging, who does that? Sometimes I ask myself, why continue on? Why pour my heart out to thousands of people I don't personally know? Well, today, I think I found my answer:
A young lady, 3 years my junior reached out for advice in regards to Skinny Girl Problems. She is in a similar situation with not being able to gain weight. Her words really resonated with me: I value your advice, because your real- not just one those girls who claims she knows what's it like. You've been through this- and I wish you the best love.
I've kept in touch with her over the months to continue to help her on this journey and let her know she is not alone. Things are going much better since the last time we talked and I'm much happier as well. Your advice has allowed me to look at things(esp. My body) in a new way. I've stopped comparing myself to others and have embraced what God has blessed me with. You know for the longest time I couldn't stand my long skinny legs or my blue(small) eyes but now I see the beauty in them. With my legs I can wear any pair of jeans/leggings and still look like a model and my eyes are blue and beautiful(regardless of their size) And for that I am grateful. So embrace your imperfections, because sometimes…our flaws are what truly make us beautiful. She truly is a beautiful young woman, inside and out.
If I have touched even one life, my job here would be done. Yet, it's reached far beyond one.
How about my Blessings Bags for the homeless project? Operation Beautiful? Speak Now for young women empowerment? Reaching out to readers who also battle addiction in their family. All made possible by, you guessed it, blogging.
As I've said before, blogging shouldn't feel like an obligation. If you don't post 7 times a week, you don't have to feel like you're neglecting a child. See other Lies bloggers tell themselves.The moment blogging becomes a chore, is the moment you should quit.
3 years later…and I keep coming back.
Cheers to 3 more years!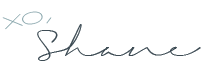 Tweet