Are you there Jennifer? It's me Shane.
So this is weird for me to admit, I don't normally get obsessed with celebs. I've never subscribed to People or any of those other trashy magazines, opting for Seventeen and later Cosmo for more relevant, real life advice, sex tips, and beauty inspiration (ha). My love affair with Jennifer began with the Hunger Games (obvi). Now we all know I am an

extremely awkward

individual (just wait til you meet me in real life) and it comforts me knowing I'm not alone. We would be biffs, or even lovers, if she'd let me.
Before we begin, I wanna know,

which Jennifer

are you? Not everyone can be Katniss after all. We would

never survive

. Let's take a look at the reasons Jen & I would go together like bread & butter, Bonnie & Clyde, PB&J, pork & beans…okay, I'm done. But we're gonna be a thing, just you wait.
1. We always want ALL of the food.
If you want to date me, you better be ready to indulge (and not steal my food).
#ForeverHangry
2. Therefore, diet and exercise are not in our vocabulary.
"I hate saying I like exercise. I want to punch people in the face who say that."
3. We are the most clumsy women to walk this earth.
Tripping up the stairs to accept her Oscar bore a striking resemblance to my high school graduation. Word on the street is she plans to wear a dress she can actually walk in this year.
4. We are as awkward as all get out.
4. We are unafraid to speak our minds.
#NoFilter on our mouths.
6. We are classy a** individuals.
7. Normal is just not a thing we're familiar with.
Would it be too soon to ask her to be Snapchat friends? She doesn't even have a twitter. Really stresses me out that I'm forced to follow all her parody accounts.
8. We were former A&F models.
9. Copious amounts of shots + chugging champagne is always encouraged.
Just ask my boyfriend what went down at the stroke of midnight on New Years Eve…
15. We like making our appearance known, felt, acknowledged. Notice me!
In case you still needed convincing that this girl is God's gift to Earth:

Peace, Love, Shaneiffer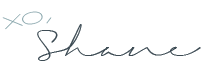 Tweet