In keeping with the Valentine's theme this week, I'm offering up another quirky relationship post to y'all! I'm sure there is not one among us that didn't grow up on the Disney classics, right? But I'm sure most of us never picked up on the relationships each of the princesses toughed out. Lucky you, they agreed to dish on their deepest darkest secrets when it comes to dating. Who knew we could learn a thing or two from our childhood idols?
They're determined to prove that they're much more than the glitter, pretty faces, and crowns they flaunt. They possess many of the qualities every women should strive to: kindness, determination, and strength. Before we begin, one things the princesses want to stress above all else, is never to be afraid to chase your dreams and create your own happily ever after! Now take it away ladies!
Cinderella chose a perfect moment to disappear and leave the prince dying to have her in his arms again! She maintained an air of mystery to her. We all love an adventure, that sweet taste of uncertainty and a challenge to work for – that's what makes the dating world so fun and the lack of it makes relationships fail. Show him that you're into him, be honest and be yourself but don't let him think that you're sitting by the phone all day waiting for his call. Do not offer to reorganize your entire night to mesh with his schedule. Get out and have fun with your girlfriends but always come back to your prince! Slowly peel back the layers of wonderful you, so there's always something he'll have to look forward to.
Constantly surrounded by the seven (male) dwarfs might have led to Snow White's success in love. Women who have a lot of male friends (cough, cough me) tend to be more social, and more faithful because they are able to draw a clear line between friendship and romance. Your prince will feel a bit threatened at first, but once he meets your home boys and realizes they are just friends, and nothing further, he will trust you and, who knows, maybe even embrace them!

Are you a shy girl? Have no fear! Ariel couldn't talk at all and she still managed to get the guy to fall head over heels for her! Her secret? body language! Actions really do speak louder than words. So head up, buttercup!
Every person on this world is special, deserves to be loved and has a lot of love to give in return and you must never think, "Oh, no way, I'm too good for this guy" or, "This guy way out of my league". Sure, you will meet people with whom you have nothing in common but, in order to know that, you'll have to give them a chance. Take that magic carpet ride, you just never know where it could lead you!

Turning a beast into a prince works only in fairy tales. A beast will always be a beast – trying to turn it into something he's not will only leave your man disgruntled and to pull away. Don't let superficial looks an lust at first sight cause you to miss out on something potentially amazing.
How did Sleeping Beauty score a kiss and a happily ever after without batting an eyelash? (Hint: she was sleeping) Although modern men are pretty picky in choosing women they want to spend their lives with and don't tolerate a lot of damsel in distress/woe-is-me attitude, they still have the urge to "save" you once in a while and you should definitely let them. You don't always need to play the strong-independent-woman-who-don't-need-no-man card. Let him be your hero, let him save the day. It'll make him feel good about himself. Don't forget to reward him with a smooch or two!
On the flip side, check out the 15 Terrible Love Lessons Disney taught us and more reasons why they should not be our role models.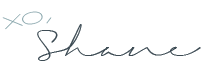 Tweet