One of the best parts of being a blogger? The ability to use the influence you have over social media in doing good. Insert my new annual tradition:

Blessings Bags for the homeless

.
Last year, my readers helped me win the

Target Scholarship

which made the birth of this project possible. This year, several of you donated towards a

giveaway

to raise money for buying supplies for the Blessings Bags.
Once again, I was blown away by the amount of support I received n this new venture in a cause that is so near and dear to my heart. This year, to take it a step further, I included notes of encouragement in each and every bag. I hope that we brought joy and a glimpse of hope to the lives of 150 people in my city. I strongly encourage you to start something similar in your own town!
We make it a fun event by mingling over wine and snacks before assembling the bags.
I insisted on getting pictures with every one of Santa's little helpers.
It pains me to think I will be across the world in Australia next year for the holidays so will not be able to manage the project, but my friends and family have vowed to continue the tradition while I'm away, which brings so much joy to my heart. Thanks again to all who helped in one way or another!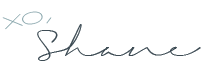 Tweet