For all you ladies out there who's favorite part is the actual game and give two hoots that the Seahawks are playing the Broncos, I salute you! For the rest of us, the commercials, half-time show, and an excuse to stuff our face with food and booze, surrounded by family and friends is reason enough to pretend we care. Amurrrica!
Hi, this is the closest I've ever been to a football.
My mother has always taken off the Monday after Super Bowl Sunday in lieu of MLK Day, prepping for the impending hangover/food coma that is sure to ensue, I intend to do the same once I'm in the Real World. Let's make appeasing the men in your life a tad easier, by throwing an amaze-balls Super Bowl party. Follow these tips and become the Hostess with the Mostess.
The million dollar question: Who the heck picks the half time performers? Is there a pre-req that you must be AARP eligible to be considered? Madonna? The Who? Bruce? Tom Petty? This year, I am going to be one happy girl. The Chili Peppers, who I've seen twice live (of the five concerts I've ever been to) will be performing! Not sure they'll top lady B though, Lezbeyonce.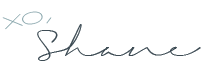 Tweet