National Lampoon's Christmas Vacation is my favorite holiday movie of all time. Despite watching it at least 5 times a year, I'm just now realizing the the dysfunctional Griswold family can teach us a thing or two about the value of family and tradition, who'da thunk?

With all the pressure of making everyone's experience perfect, it's easy to get swept up and downright miserable just trying to suffer through the whole ordeal. And in a house full of bickering family members, and you've got a recipe for disaster. If you haven't seen it yet, go find it on Netflix and follow along in the belly laughs and one-liners as Clark keeps his positive attitude in the pursuit of a "good old-fashioned family Christmas!"

Here are the ten takeaways from Christmas Vacation on how to not only survive, but thrive around your family on the holidays:
"The most enduring traditions of the season are best enjoyed in the warm embrace of kith and kin." From the very first scene, when the family heads out in the station wagon to pick the perfect Christmas tree, Clark is keen on keeping his family engaged in the season and each other.


Ellen: Clark, Audrey's frozen from the waist down.
Clark: That's all part of the experience, honey.

As a college gal, it's always an adventure trekking home for the holidays, after being stuck in my little Oxford bubble. I do savor every little bit of time I get to spend with my family at these times. I challenge you to "disconnect" from social media, texting, etc during these special moments over the holidays.

At the holiday gatherings some members will come out from the woodwork to get fed, drunk, and then be able to say they were "part of the family" for the remaining 11 months of the year. Regardless, family is family. I Forget the postcard moments and realize no family is perfect, even if they may seem so from the outside!
2. Tolerance & acceptance
Eddie: You surprised to see us, Clark?
Clark: Oh, Eddie… If I woke up tomorrow with my head sewn to the carpet, I wouldn't be more surprised than I am now.
Ellen: "We have plenty of room"
When Cousin Eddie and his back asswards family show up unannounced in a trailer, with a 3-legged dog, the Griswald's couldn't help but feel sorry for them and welcome them with open arms. When Clark finds out they are broke and live in the trailer indefinitely, he offers to buy their kids gifts to give them a good Christmas.
"Are you sure it's plugged in honey?" Ellen supports Clark to no avail in his pursuit to getting the bulbs lit, no matter how distraught he gets. She checks and rechecks the outlets. We've all been there when half the tree lights are shot, super frustrating! Having someone to lean on in those moments is crucial.
"I can picture it in my mind Clark, and it's wonderful" after Clark's 55th attempt at lighting the house.

"Lots of sap in here. Looks great, little full, lotta sap."


"I don't know what to say, except it's Christmas and we're all in misery."

Don't be the scrooge of the family. Challenge yourself to find the silver lining in any situation, because you'll learn, whether spending your time happy or miserable, the amount of effort is the same, might as well maintain a positive attitude!
"Oh, it's just a little dry, it's fine" Ellen, looking on the bright side again, trying to make the best of the sub-par turkey dinner.

Things are not going to go as planned over the holidays, that's just science. It's your job to not get worked up when there's a kink in the perfectly planned. When Clark forgot to bring a saw to cut down the massive tree, he pulled it out by its roots instead. Take the good with the bad, smile with the sad. Every setback is an opportunity in disguise. Roll with the punches!
6. Dealing with disappointment
"Clark, that's the gift that keeps on giving the whole year" Eddie after Clark's stingy boss doesn't give him the bonus he had expected to build the family pool but instead a Jelly of the month club membership. Cousin Eddie, with $0 to his name knows better than anyone how important it is to make the best of what you're given in life.

The key to avoid disappointment: don't set expectations too high, that will never be fulfilled. Then if things exceed your expectations, you will be pleasantly surprised.
Can I get you any more egg nog? Get you something to eat? Drive you out to the middle of nowhere, leave you for dead?– Clark to Couisin Eddie when he's reached his wit's end.

If you're feeling frustrated and burnt out, step back from the situation and take a deep breath. You don't want to take your anger out on an undeserving victim. Clark lets every little change in plan get to him—the Christmas lights never seem to stay on, he accidentally breaks the neighbors' window and high-end stereo with an icicle, the Christmas turkey bursts, Uncle Louis burns up the Christmas tree, Clark snaps. Christmas isn't about the lights, or the tree, or the turkey—it's about family and appreciation.
9. Tradition
"Where do you think you're going? Nobody's leaving. Nobody's walking out on this fun, old-fashioned family Christmas. No, no. We're all in this together. This is a full-blown, four-alarm holiday emergency here. We're gonna press on, and we're gonna have the hap, hap, happiest Christmas since Bing Crosby tap-danced with Danny fucking Kaye. And when Santa squeezes his fat white ass down that chimney tonight, he's gonna find the jolliest bunch of assholes this side of the nuthouse."
Clark Griswold, although a little ditzy, is a giving and caring man, I wish I had as a father.
9. Not caring what others think
"Oh, the silent majesty of a winter's morn… the clean, cool chill of the holiday air… an asshole in his bathrobe, emptying a chemical toilet into my sewer…"

"He doesn't know any better" Ellen reminds Clark as Eddie empties his toilet into the sewer out front of the house with a robe and bare legs, drunk on Meister Bru at 8am in the morn.

You can't care how others view you (and your family).
10. Loosen Up

"Will you please take it easy Ellen, I'm in complete control"

Don't be a control freak. It's impossible to control the circumstances (and people) around you, so don't even try.


Now you have the chance to win one of these oh-so-quirky flasks from Target's Ugly Holiday line to keep your mind and body sane this holiday season!

#hilariousholiday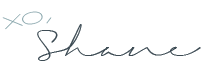 Tweet