One of my very favorite parts of having this little space on the interwebs, is that as bloggers are able to document our day-to-day lives, to look back on future dates (so long as blogger doesn't crash on us!) I like to think of Whispering Sweet Nothings as my own personal virtual scrapbook of sorts, showcasing all my memories. Because of this, I wanted to host a 2013 in review link-up to not only reminisce on our own memories over the past year, but also to mix and mingle with the trials and tribulations in the lives of other bloggers. Sounds fun, right? So who's in? ps. Feel free to poke fun at my sub-par graphic design skills, hey I tried 🙂
Before we begin, take a peak at my

2012

&

2011

year end wrap ups. Boy oh boy does time fly!
See how long my 2013 Resolution to quit eating like a frat boy lasted (hint: not long)
The start of my new annual holiday tradition, Blessings Bags for the homeless.
I admitted a heavy heart following the

tragic passing

of my young cousin.
After 9 rounds, I finally gained the confidence to submit an Operation Beautiful entry of my own. ps. This series will return again in the New Year. Please submit an entry!
Realizing how cruel humans can be after that time when I tripped and
broke my eyebal

l
.
My very last family vacation: Viva Cancun!
I was a stage model for Kenneth's

Hair show

in front of hundreds of people!
I pondered how
crazy
outsiders must think us bloggers are.
I'm laughing at the nerve of this kid in this

facebook fail
Trying to make the best of Uncle Phil passing away.
If you want to be happy, be.
Celebrated Easter with the Schultz's.
I took my very first cross country trip to San Francisco as a birthday present to myself. Aren't we looking oh-so-fedorable? We got to see some pretty amazing bands at BFD Music Festival in San Mateo: Of Monsters & Men, Silversun Pickups, Jimmy Eats World, Awolnation, Passion Pit. Capital Cities, Stone Temple Pilots & many more! I'm now a festival girl 😉
I finally turned 21 (last one in my house, they were getting sick of having to go to 18+ bars for me) and had my first *wink wink* drink! Margs of course!
I spoke to my hardships always being the

skinny girl

. It's not as easy as it may seem.
Can you relate to these

First world blogger problems

?
Pondering the power of negative thinking…who'da thunk?
What better to do while living in your college town for a summer than throw a Ratchet, White & Blue Party?
21 truths I've learned in my first 21 years of life.
Battling

addiction

in the family is a daily struggle.
Shit girls

don't

love, and then some shit they

do

.
I got a

Full time offer in Australia

when I graduate!
I sat down and compiled an overly ambitious

bucket list

t

hat I do so hope to make reality.
Enjoyed a Valley Vineyard tour for wine tasting class with my mother. Her affinity for 2 glasses of dry, red a night has rubbed off on me 🙂
Hosted a
7 deadly Sins
party to get us all in the Halloween spirit. Went as GI "Shane" and Amy Winehouse. Too soon?
Ventured out to Deep Creek Maryland for Thanksgiving with dad's side of the family.
Blessed to be a part of Speak Now

Women Empowerment fair

.
I realized that Monday's

aren't so terrible

after all and also that I

hate what I'm doing

.
I realized that not everyone

nobody's perfect

. Also that I AM the

most awkward girl

at the party.
Blessings Bags
Round 2 wouldn't have been possible without these lovely ladies (
post to come soon)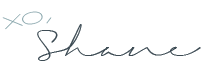 Tweet