Move over Cosmo Mag, new editor in chief here reporting for duty! Does that headline up above not look like one you'd find in the "Life & Relationships" section of your December issue of Cosmopolitan? They offer the ultimate blogging inspo, let me tell you.
I'm not sure many girls in this world can top the awkwardness I take things to on a daily basis. I whole-heartedly believe that Zooey Deschanel on New Girl is my spirit animal. Now here's how to tell if you too are the token awkward girl at the party.
1. You ask "who do you know here" to anyone you're not familiar with. People no longer have the desire to "meet" you and become friends.
3. Trip over floor, end up with black eye.
4. You think the tongue out, peace sign, duck face are still socially acceptable photo material.
Spoiler: They're not.
Despite the recent release of social networks, where you'll inevitably be tagged the next day.
5. You drink your beer from a straw, out of mason jars, with ice.
6. Queen of the Irish Exit. Not familiar?
7. Your choice in halloween costumes don't allow you to see out of your eyes, yet forces you be handcuffed in the local ice cream joint.
9. You tweet irrelevant song lyrics that come on that seem relevant in the moment. Regret come morning and delete said tweets.
10. Your eyes are open for 1 out of every 5 pictures taken. Blame the flash.
11. You can't dance. Begin to think otherwise.
12. You wear a fedora, then proceed to use the word "fedorable" throughout the night. #Obnoxious
13.
Text your ex before your ex to ask how his physics project is going. Something he's I'm sure totally worried about at 12am on a Saturday…
14. You make friends with the dog when all other human interaction fails.
Or even take up knitting…
I'm so awkward that I made this list a round thirteen long, who does that???
Thanks for tuning in folks!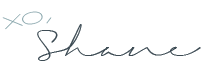 Tweet