At the start of each week, it never ceases to amaze me, the slew of I hate Monday's, Ugh another week? and Sooo tired's, I am time after time bombarded with as I scroll through my news feed. Over and over and over again. Society has made these 24 hours seem like the most horrendous thing a person has to endure.
"Monday is a lame way to spend 1/7 of your life"
Okay, I'll admit, sometimes I feel like I need 9 cups of coffee to make it through a Monday alive… Who's with me there?
But really, why does everyone hate Mondays so much? I think we have made it a self-fulfilling prophecy that Mondays suck. You wake up on Monday thinking the day's going to suck, simply because it's Monday. And at the end of your day, as you drift off to sleep, you say yep it did suck. Yet you are the one that woke up with the negative attitude to begin with. I mean who knows, this could have taken over an incredible day without you even realizing it!
We associate Mondays with a loss of freedom. We miss choosing how we will spend our time. Monday marks the end of days shared with family and friends or relaxed, free hours.
And if we didn't have the weekends as a benchmark as the "good" part of the week, would we really see Monday's as so terrible? If every day was your weekend, we would get bored and complacent.
Same goes for the complaints on the weather. I mean, come on, we know we were all "suffering" in the Heat Wave Twenty-Thirteen. Imagine how impoverished people of Africa feel every single day, devoid of water and adequate food supply, starving to death, on top of the weather. Hate to break it to you, your life really doesn't suck that bad.
Think about it, shouldn't we all be glad we're alive and healthy? You're lucky you get another Monday, another week, to spend. There are millions of people out there way worse off than you, yet they wake up smiling and ready to take on the day, despite their circumstances. I mean there aren't mass riots breaking out in front of your doorstep are there? Have you ever worked with special needs children who grin ear to ear for no reason at all, just thankful to be alive?
So how can we stop our mood from sinking when Sunday draws to a close?
How to make Monday's suck less:
1. Change your perspective: Try saying it's going to be a splendid Monday and see if your Monday turns out to be a better day. Don't make it just another week to "get through." Life will be over before you know it, and you'll surely regret all the time you took for granted as "just another day."
2. Set yourself up to be productive:
Monday mornings are the perfect time to do things that can make the rest of the week more fulfilling, such as organizing your desk or clarifying your goals for the week. Give yourself an extra ten minutes to watch the news in the morning, watch the sun rise, or read a chapter from your favorite book as you sip the morning brew, to avoid that rushed feeling.
3. Adopt healthier habits during the weekend. Ever consider perhaps the Monday slump comes from all those drinks you had on Saturday night? Or your horrible eating habits you justified because "it's the weekend and calories don't count"? Find time to take walks or squeeze time in at the gym rather than lounging around watching Netflix all day. Resist the urge to sleep in until noon which will throw off your work week schedule. I bet you'll feel far more energized come Monday if you get 8 hours of sleep a night.
Next Monday, I challenge you to wake up with a new mindset. Realize the full potential of the week that lies ahead. W
e only get to live so many Monday's before we die!
Hey, who knows, maybe Mondays could become the new Fridays?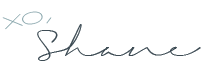 Tweet