…you've been warned.
Well here is the outcome of this unconventional internship I was a part of…
Meet the team…DOUGZ THUGZ
We were so aptly named from our supervisor, Dr. Troy. Imagine a clueless, caring old grandfather, that's him. Nicest soul around, but too afraid to lay down the law in many cases.
Over the course of ten weeks, we went from this…
To this…
Our oh-so-cheesy App commercial…
Our cony recruitment video for the next round of interns…
And now we are in the process of creating an Agile Academy course that the university is going to implement in the coming spring semester which I will be teaching! Cool beans?
See you in Summer 2k14, Australia!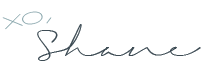 Tweet