Happy Hallo-week everyone! I wanted to do something fun for my all time favorite holiday (I had 4 costumes last year) Horror flicks, haunted houses, pumpkin spice…kinda my thing. Cue: Obsessed.
I did this last year, and I'll do it again. All you need to do is copy & paste this list, link-up, and have fun finding out others' guilty pleasures

!
I hope you will join me!
Breaking News: If 100 people link-up by November 2nd, then one person at random will win this Spook-tacular goody
package
from yours truly. So tell your kids, tell your wife, let's get this party started!
seven great things in your life.
1. A great support system in my family.
2. I am more content than ever with where I chose to attend school.
3. I'm finally learning to accept less-than-perfect.
4. I have a fairly decent money baby in the bank currently

(big saver)
5. The growth of this here bloggy 🙂
6. My future career aspirations in finance/business analytics
7. My un-phaseable ambition
seven things you lack and covet.
2. A relationship with God
6. Patience.
7. Skills in the kitchen.
seven things that make you angry.
1. People who hold grudges.
4. Not being able to save my little brother.
6. Bad drivers

(Oh wait, that's me)
7. Sorostitutes at my school
seven things that you neglect to do.
5. Call my mama everyday.
6. Not overanalyze every situation.
seven worldly material desires.
1. A puppy to keep at school with me.
4. A plane ticket to Australia
7. I honestly can't think of a 6, 7, 8 (not big on the material)
seven guilty pleasures.
2. Mozying around in bed all day after a night out.
4. Online Shopping

(then getting buyer's remorse & returning)
seven things you love about love.
4. Laughing at each other.
7. Always having another to rely on.
This linky will remain open until a few days after Halloween, feel free to join anytime! Happy trails!
Now can we talk about how perfect this Seven Sins Cake is?
Kinda obsessed with these Deadly Sins wine glasses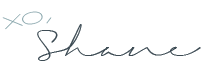 Tweet