Disclaimer: This is a post that has been weighing heavy on my heart for some time. I've been back and forth on whether to hit "publish" for many months. The content may not be entirely relevant to my readers who do not have an addict in the family, but I hope perhaps it can help you in other areas of your life or in helping others dealing with similar issues.
This is the supposed comfort offered to families of addicts and alcoholics.
One thing I've come to realize, you sure as hell
can
contribute to it.
Addiction is something I will never fully be able to wrap my mind around, not being an addict myself. The lying, the deceitfulness, the destructive behavior. Yet, I lie witness to it each and every day, as it runs in my family. An addict, when high, gets a momentary relief from suffering. There is no such luck for the family who so loves them.
For most, marijuana is not a gateway drug, but just an experimental "stage" of life. For my brother, it was; to much worse things. He began drugs at twelve, then got into harder stuff at 15. A child's intellect and growth is stunted by drug use. He is now a 12 year old trapped in a 19 year
old's
body.
If you haven't yet, please read Never too late: an ode to my baby brother.
Other than our parents divorcing in elementary school, my brother and I had the ideal suburban childhood. Parents who more than loved us, but supported us in every aspect of our lives; be it school, sports, or any hobbies we desired to pursue.
My mother tries to blame herself for the way my brother turned out.
Maybe if I hadn't worked so much, maybe if I hadn't divorced your father, maybe if I had just been there more for him.
Mom, clearly that is not the case, because I turned out more than fine, under the exact same upbringing.
There is a certain stigma attached to addiction. Families are embarrassed to tell others about it, utterly a
fraid of the judgment. Well,
I'm done keeping it a secret. If I can help just one person, it will be worth it.
How is it that an addict is capable of scoring drugs but can't even make their own breakfast? How do they understand the chemistry of drugs and can become a seasoned business man in the narcotics industry at the drop of the hat, yet can't even graduate high school? Can devise the perfect break in plan, but can't even make it to their job on time?
The mentality and behavior of addicts seems entirely irrational to the average person until you understand that they are completely powerless over their addiction. It is a disease, not something they chose for themselves. Unless they have structured help, in the form of rehab, they have no hope. 
It's not that you can simply flip a light switch and expect everything to be rainbows and butterflies again.
Wait, but this doesn't happen to upper-middle class families, does it? Such a common misconception. Addiction is an equal opportunity affliction. And perhaps even more prevalent in higher socioeconomic classes where children are more likely to rebel and parents are more apt to give in to their yearnings for money to support their addiction.
Addicts are hard people to love, let me tell you.  It is difficult to suffer the selfishness of those who will lie to you and steal from you, to forgive them and offer them help.
Crucial lessons I've learned along my brother's journey…
1. Be realistic.
The easiest thing to do is to remain in fantasy land where you can convince yourself that things are going to magically get better. As humans it's natural to take the path of least resistance, but this is naïve. Coming face-to-face with reality means accepting that parts of your life may be out of control as a result of loving someone who is engaging in addictive behaviors.
My parents and I differ in dealing with my brother's addiction. They seem to have a discretionary recall, blocking out everything contradictory to the carefully edited life they had planned for their child. I, however, tend to fix on the painful memories of my brother which have had the stronger impressions on me. I miss the little brother who would beg me to build forts with him or play baseball in the backyard. I grieve for him, from the point when the drugs took over his life.
My over-optimistic mom would tell me,
The minute we give up hope, is the minute we lose him.
The realist in me fires back with,
If you want to save him, you have to let him go.
2. You cannot control or "fix" another person.
The tattoo of The Serenity Prayer my brother ironically got at 17.
"We cannot choose for them whether they live or die"
A devastating, yet liberating revelation from Beautiful Boy
As easy and tempting as it may be for you to blame the addict in your life for your struggles and suffering, there is actually more value in exploring what you may be contributing to this situation, since that is the only thing you can really do anything about.
"Addicts will persist in their self-destructive behavior until something within themselves- apart from anyone else's efforts- change's so radically, that the desire or the high is dulled and ultimately deadened by the desire for a better life."
– Beautiful Boy
3
. Learn the difference between helping and enabling.
When you try to "help" an addict by giving them money and allowing them to stay in your home you are actually engaging in rescuing behaviors that are far more damaging than helpful. Giving money to an addict is like giving a loaded gun to the suicidal. You are feeding their addiction, whether you want to admit it to yourself or not
Truly "helping" someone means giving them the tools to help themselves, not enabling them.
You can let them know that you are willing to be there for them as soon as they are ready to confront their problems head-on.
He's going to keep doing what he's doing if it's working for him. What motivation is there to change if he has a roof over his head, a fully stocked fridge, and money whenever he needs it? Absolutely none.
Allow the addict to make mistakes and learn from them, rather than helping the addict avoid the consequences of the addictive behavior. Let them go to jail and hit rock bottom because perhaps that's the wake up call they so need to change.
In a family where an addict's behavior is creating chaos, enablers make excuses for the addict's behavior, and never talk directly about the problem. Enabling behaviors toward the addict may be helping to keep you busy and to fill up your life so that you don't have to see how lonely and empty you are feeling inside.
4. Don't give in to manipulation.
Let's face it, addicts do not like to hear "No." Until they are ready to change, they become master manipulators. Their fear of stopping is so great that they will do just about anything to keep from having to be honest with themselves. They will lie, cheat, blame, steal, rage and guilt-trip others, to no avail.
You might be just as "addicted" to your enabling behaviors as the addict in your life is to his or her manipulations. Avoid empty threats and ultimatums such as
one more time and you'll be out of the house
.
The more you allow yourself to be manipulated by the addict, the more manipulative the addict is likely to become. When you hold your ground and refuse to give into their unreasonable demands, they will eventually realize that they are not going to get their way.
"Don't accept my promises, I will promise anything and everything just to get off the hook. Don't confront me with my failures, I have not forgotten them."
–Beautiful Boy
5. Denial is dangerous.
Sometimes I wish I could shake my parents and tell them to wake up before it's too late. We, as humans tend to deny the severity of the problem, not because we are naïve, but because it is inconceivable to those of us not inside the mind of an addict.
I wis
h I was his mother so I could take control of him
. As soon as I say it, I wish I could stuff the words back in my mouth.
Shane, you'll understand one day when you're a mother yourself. What am I supposed to do, kick him out on the streets? Lock him up in his bedroom away from his friends who influenced him in the first place? That's unrealistic.
My mother is the strongest person I know. I hope that I will never have to endure the pain and suffering of having an addicted child. She doesn't deserve it, but then again, who does?
6. Do not let the addiction take over your life.
By watching everything you say and do, in order to keep peace in your home and not make the addict angry, you become addicted to your child's addiction, thriving off it, while letting the other relationships in your life fall apart. You can't let your world stop revolving to cope with an addict. It's not fair to you, them, or anyone else in your life. "Parents can only be as happy as their unhappiest child."
Ever since my father threw me out of the house as a teenager, my mother and I have become extremely close. The only thing we
ever
argue about is my brother. It breaks my heart because usually it ends up with her crying, the last person I would ever want to hurt.
My father used to tell me: "The greasy wheel gets the grease." I was the perfect, straight-A student, independent, good girl while my brother was everything I was not. Who got all the attention growing up? He did.
Maybe I should start shooting up so you guys would pay more attention to me
, I would threaten.
Understand that addiction is a disease, not a question of willpower. Just as people don't choose to have cancer, they didn't choose to be an addict.
My brother now has a baby on the way because he did not take the necessary precautions. How does he expect to support another being when he can't even take care of himself on a daily basis?
One last word to you Bubba: It's never too late to be what you might have been. There's still time to turn your life around, be a loving father to this child.
*If you are dealing with similar issues anfd need someone to vent to privately, don't hesitate to reach out at x3shanerx3@gmail.com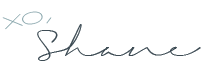 Tweet