4. Ombre

9. Fifty Shades erotica
15. Changing hair colors… to get over life's little traumas
16. Traveling to the bathroom in wolf packs
17. Talking about their feelings
18. Starbucks skinny vanilla lattes
20. Talki
ng about other girls…then becoming best friends two hours later.
21. Making life difficult
22. Accepting compliments…"You're beautiful"…"Stop it, no I'm not"


23. Quoting "inspirational" quotes
24. Chevron
Men are from Mars, women are from Venus, right?
Anything to add to this list, ladies? I'm sure a part 2 will be sure to follow!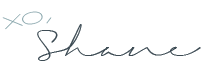 Tweet