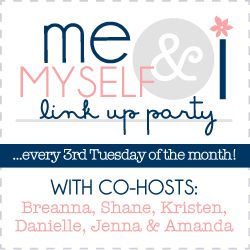 1) What was your favorite gift given to you as a child?
It's a toss up between the Barbie Dream House and Fashion Angels Soho Loft (I was quite the girly girl if you couldn't tell…still am)
2) What is that one Christmas song you could listen to on repeat?
I couldn't pick just one! The whole month of December it's ALL I listen to.
Someday at Christmas- Jack Johnson
Santa Claus is Comin to Town- Bruce Springsteen
This Christmas- Chris Brown (guilty pleasure)
Last Christmas- Wham!
Christmas Lights- Coldplay
Michael Buble's entire Christmas album

3) A few items on your Christmas list this year?
Similar to the Year I asked for nothing. Mom begs me to make a list each year, but there is literally nothing I ever want or need. I'm more of a giver and would rather the money go to my favorite charity, YWCA. I wonder if my stocking will be this great again? My mama…cough cough… Santa.. works wonders. She know I'm almost 21 right?

4) Does your family have any special holiday traditions?
Ugly sweater parties with my beautiful housemates who I now consider family 🙂

Blessings Bags for the homeless are now an annual tradition. Post to come this week on our endeavors this year!!

5) Do you prefer wrapping paper or gift bags?
Gift bags! My wrapping looks like a 3 year old's handiwork. ie) see below
——————————————————————————————————

When visiting a new blog, what's the first thing you do?
Snoop around their About Me page before leaving a comment introducing yourself and becoming a fan? Your About Me is very important because it establishes who you are as a blogger which ultimately draws peoples attention and keeps them coming back to read your content!
-Link-up goes live the 3rd Tuesday every month and stays open for one week.
-There will be 5 questions to answer each month, posted in advance so that you have plenty of time to write a post.
**We are looking for submissions for questions for future weeks, fill out this
GoogleDoc
if you have any snazzy ideas!
Rules Schmules:
1. We ask that you follow each of the co-hosts
2. Pretty please grab the button and place it in your posts & perhaps
put it into your side bar to help spread the word 🙂 Don't worry, we won't kick ya out if you don't…we're not Blog Snobs 😉
3. Click on a few other bloggers and make new friends!
Easy peasy lemon squeezy, right?