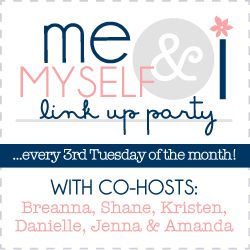 1) What are your top 5 favorite movies during the holidays?
National Lampoon's Christmas Vacation
Confession to make… I wasn't yet alive in '89. But
Chevy Chase
is sure at the top of his game in this homage to the love/hate event that is the family Christmas.
"I dedicate this house to the Griswold Family Christmas."
"Bend over and I'll show you."
"Oh, Eddie… If I woke up tomorrow with my head sewn to the carpet, I wouldn't be more surprised than I am now." –
Clark Griswold
I'd say one of Will Ferrel's first in a long line of classics.
"First we'll make snow angels for two hours, then we'll go ice skating, then we'll eat a whole roll of Tollhouse Cookie-dough as fast as we can, and then we'll snuggle."
"We elves try to stick to the four main food groups: candy, candy canes, candy corns and syrup."
"Santa! Oh my god! Santa's coming! I know him! I know him!"
"I just like smiling, smiling is my favorite" – Buddy the Elf
"Oh my god, I shot my eye out!"
–
Ralphie
Jim Carrey is my home boy
Only because I'm in love with Billy Bob Thornton…go ahead, judge.
2) It's the month of giving thanks, what are you thankful for?
My brother is getting the help he needs, things are finally looking up and I couldn't be prouder of him. Post to come.

3) If there was a verse to describe your life, what would it be?

4) Who in your family are you most like?
My mother. to a tee. We literally think the same thoughts.

5) What is your favorite drink to order at Starbucks?
Look out Pumpkin Spice Latte, this girl's now addicted to Chai Tea Lattes!
Disclaimer: As an intern in DC this summer, each and every day on my way to work, I lie witness to several homeless men digging thru trash for breakfast, only to arrive at my office to a line out the door at Starbucks. I just got to thinking, you could buy a meal for the price you pay for a Frappucino. I wish more people would sacrifice their over-priced morning pleasure, just one day a week, to help feed someone in need.
——————————————————————————————————
When visiting a new blog, what's the first thing you do?
Snoop around their About Me page before leaving a comment introducing yourself and becoming a fan? Your About Me is very important because it establishes who you are as a blogger which ultimately draws peoples attention and keeps them coming back to read your content!
-Link-up goes live the 3rd Tuesday every month and stays open for one week.
-There will be 5 questions to answer each month, posted in advance so that you have plenty of time to write a post.
**We are looking for submissions for questions for future weeks, fill out this
GoogleDoc
if you have any snazzy ideas!
Rules Schmules:
1. We ask that you follow each of the co-hosts
2. Pretty please grab the button and place it in your posts & perhaps
put it into your side bar to help spread the word 🙂 Don't worry, we won't kick ya out if you don't…we're not Blog Snobs 😉
3. Click on a few other bloggers and make new friends!