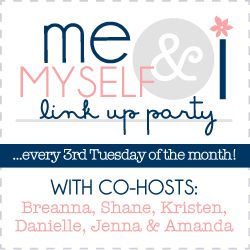 1) What is your favorite season? Explain.

Autumn, hands down.
crisp air. football games. the crunch of leaves. the smell of burning wood. comfy socks. chicken noodle soup. hoodies. oversized scarfs. cuddling. layers of blankets at night. boots. sweaters. toasting by the fireplace. long walks. cinnamon. warm apple cider. leggings. pumpkin spice lattes. no makeup. laziness. chili + cornbread. pumpkins. hay rides.
2. Talk about a moment that changed your life?
2 years ago, the day I found out about my little brother. enough said.
3. If you could be any Crayola crayon color, what would you be & why?
Atomic Tangerine
Personality traits:
warm, optimistic, extroverted. A
ssertive and determined rather than aggressive. Thrives
on human social contact and social gatherings, bringing all types together.
You get great satisfaction from helping others and they find you inspiring with your vitality and positive energy. Y
ou are tolerant and accepting of others just the way they are. Yep, that's me.
4. Describe yourself as a superhero: Superpower? Name? Sidekick?
>> Holtby<<
"With the ability to read peoples minds at the flick of a switch"
My sidekick Jack Bear
Able to lick, love and be loyal.
5. If you had all the money in the world and could only shop at 3 stores, where would you shop?
Francesca's Collections, Forever 21 (not that I'd need much $$ haha), Tobi.

——————————————————————————————————
When visiting a new blog, what's the first thing you do?
Snoop around their About Me page before leaving a comment introducing yourself and becoming a fan? Your About Me is very important because it establishes who you are as a blogger which ultimately draws peoples attention and keeps them coming back to read your content!
-Link-up goes live the 3rd Tuesday every month and stays open for one week.
-There will be 5 questions to answer each month, posted in advance so that you have plenty of time to write a post.
**We are looking for submissions for questions for future weeks, fill out this GoogleDoc if you have any snazzy ideas!
Rules Schmules:
1. We ask that you follow each of the co-hosts
2. Pretty please grab the button and place it in your posts & perhaps
put it into your side bar to help spread the word 🙂 Don't worry, we won't kick ya out if you don't…we're not Blog Snobs 😉
3. Click on a few other bloggers and make new friends!