I've always been interested in the art of Feng Shui, so decided to spend the day discovering how to achieve that perfect balance. Here I break it down for you in 8 simple steps!
Get rid of the TV, computer and exercise equipment.

Open the windows often or use a purifier to keep air fresh and full of oxygen

.
Have several levels of lighting in your bedroom, or use a dimmer switch to adjust energy accordingly.

Use soothing colors:

A balanced decor promotes the best flow of energy for restorative sleep, as well as sexual healing. Choose the Feng Shui colors according to the energy you need and bring them to your space through wall color, art, photography.
If you desire…
Passion and energy, use

Fire

colors:
Red, Orange, Purple, Pink, Strong Yellow
Choose photographs for your bedroom which will relax you.

Keep all the doors closed at night: closet, bathroom, bedroom.

Guidelines for placing your bed:

The farther you sleep from the door and the more of the room you see while in bed, the more you can feel in control of your environment and, therefore, your life.
Make it easily approachable from both sides.

Placing it directly against a side wall can make you feel cramped, stifled, and less flexible in life.

Place a nightstand on each side of the bed to ensure grounded and balanced energy.

Do not place the bed under a window, but rather a sturdy supporting wall behind it.

No sharp angles from wall or furniture corners pointing at you while you sleep.

No mirror facing your bed.

No beams, ceiling fans, or chandeliers above your bed.

A soft canopy is acceptable.

The bed should sit as far from the bedroom door as possible. If the door is on the left, the best position is the far right corner of the room, etc. The farther your bed sits from the door, the more control you can feel over your space and your life. You aren't startled easily, and you have plenty of time to prepare for events as they unfold.
8. Eliminate any unnecessary clutter!
Today, I challenge you to go transform the bedroom into your very own Oasis! It truly should serve as you personal sanctuary, offering a reprieve from our chaotic world.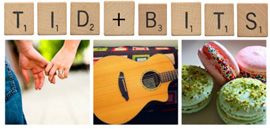 Info gathered from various
About
sources.